It's been a fantastic couple weeks of trading. At Leavitt Brothers, we noticed the charts starting to turn and profiled many great setups that ultimately posted big gains. Here's a summary – not an inclusive list. A key to making it in this industry is: take advantage of opportunities. We definitely did this at LB the last month.

AFRM displayed strong volume towards the end of its pattern and while breaking out. After a 2-week pause the stock continued up to our target.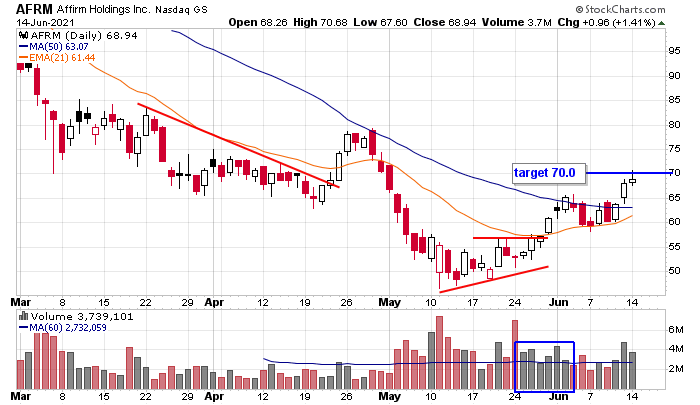 AVXL slide out of a base and posted a solid gain from 12 to 16. Then it jumped today.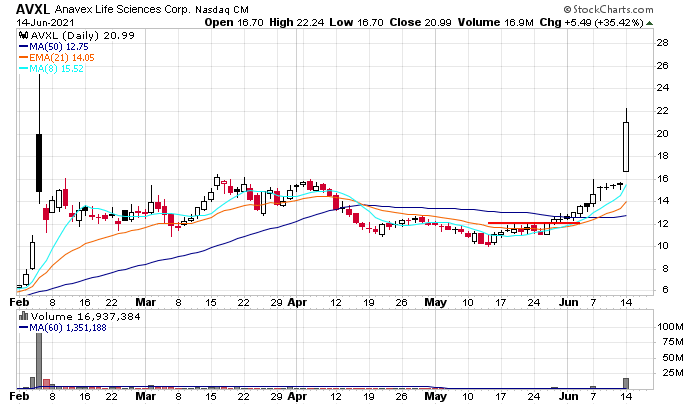 Lots of overlapping candles made AYRO frustrating to hold, but a 20% move was eventually realized.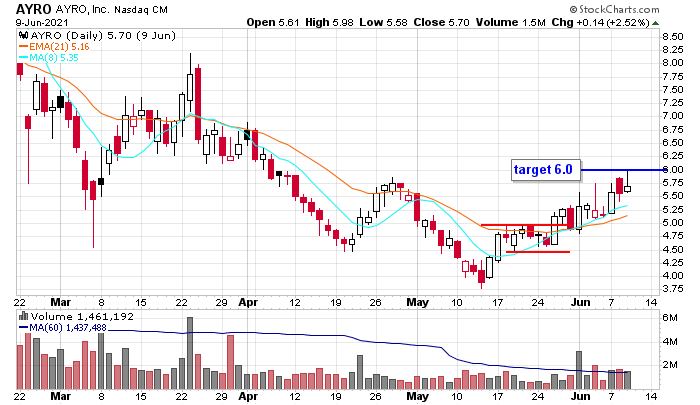 We go lucky with BB. Technically the stock started acting well. Then it exploded with the rest of the WSB's stocks.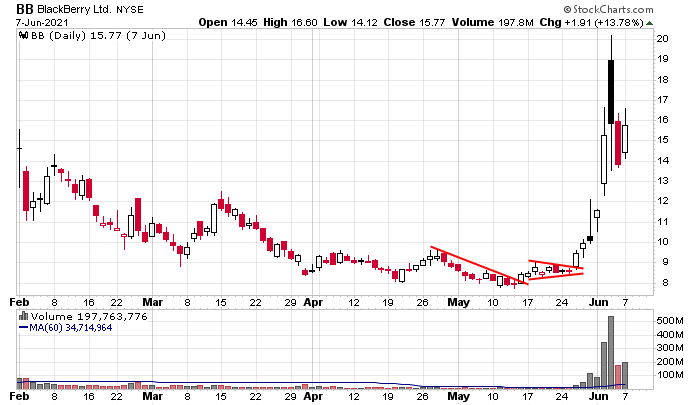 BCRX broke out on strong volume…dropped to test its 21…and then rallied steadily for two weeks.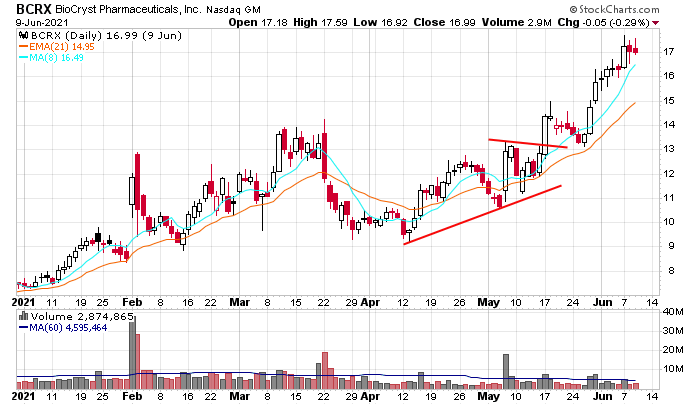 BNGO slide out of a base and ultimately jumped 50% in less than two weeks.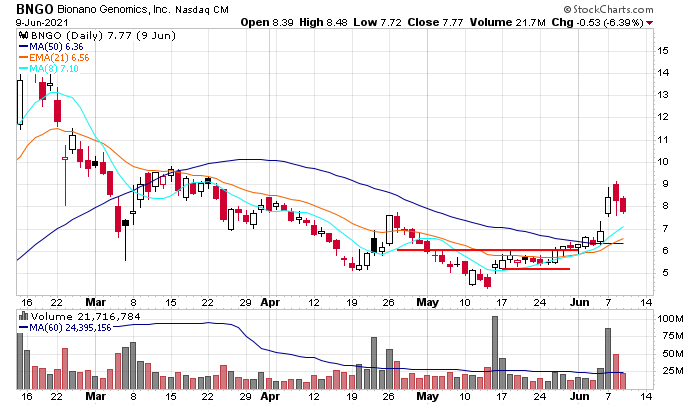 BTU treated us well…for those comfortable chasing a gap up.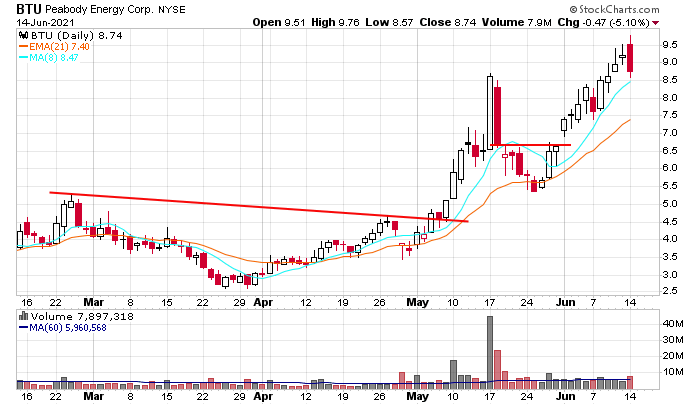 Oil stocks did well. CPE, CDEV, SD and FTI did well for us.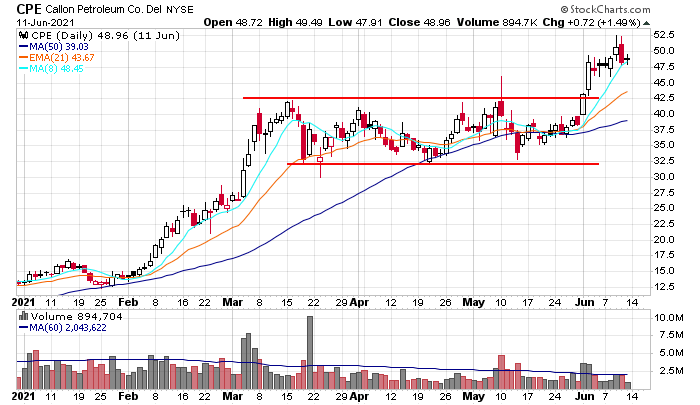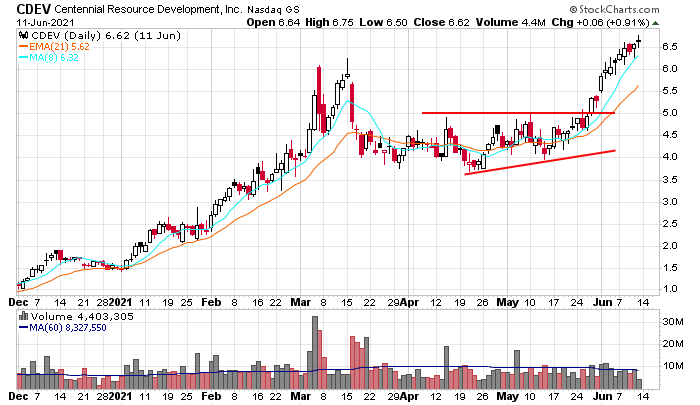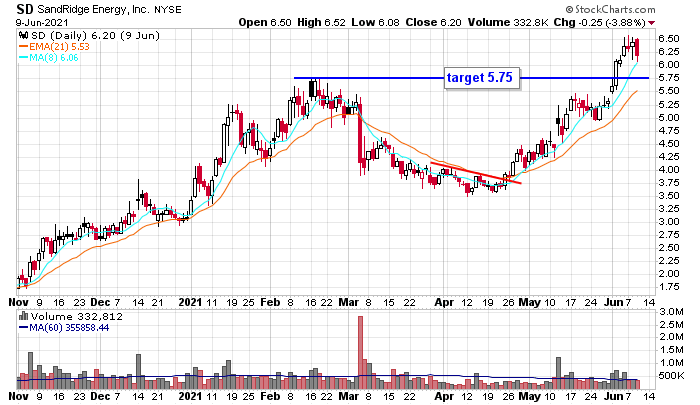 EH is on steroids. When it moves, it can move fast. A breakout at 30 quickly went to 40.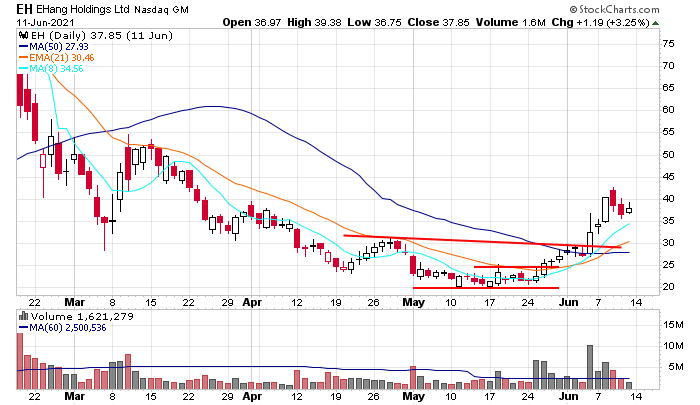 EXPI was boring but easy. Volume was huge, and there were no scary down days as the stock moved from 30 to 40.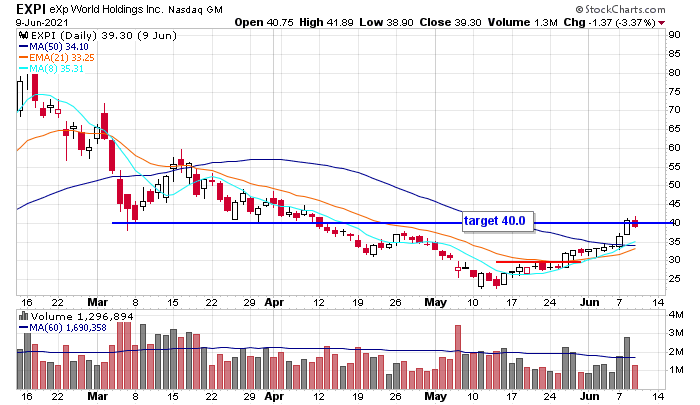 FSR was a favorite of ours. The stock moved off a low on strong volume and then slowly moved up before hitting an inflection point and surging to our two targets.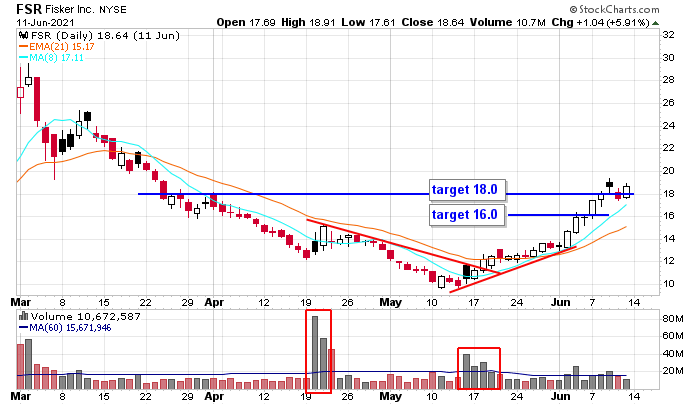 FUBO broke out of a base on strong volume and moved to our target.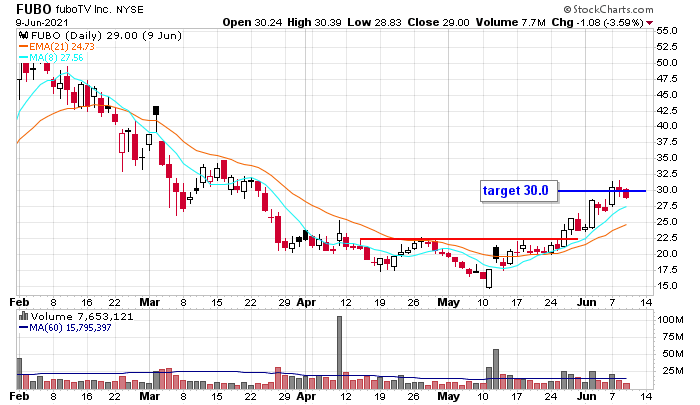 FUTU was a trade from the bottom of its range to the top.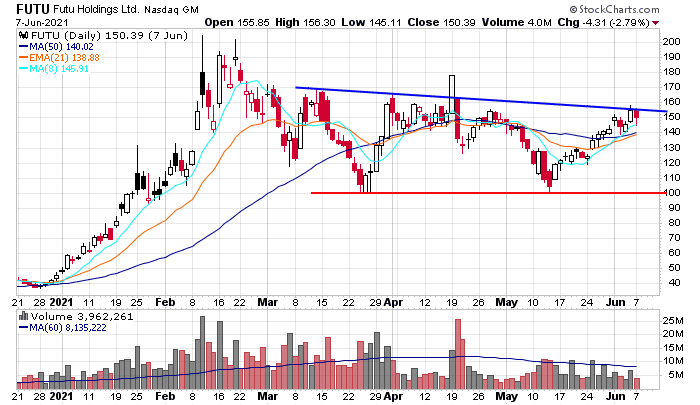 Solar stocks caught a bid. JKS sat above resistance long enough to get scooped up by its 8 and 21; then it trended up with one test of its 21.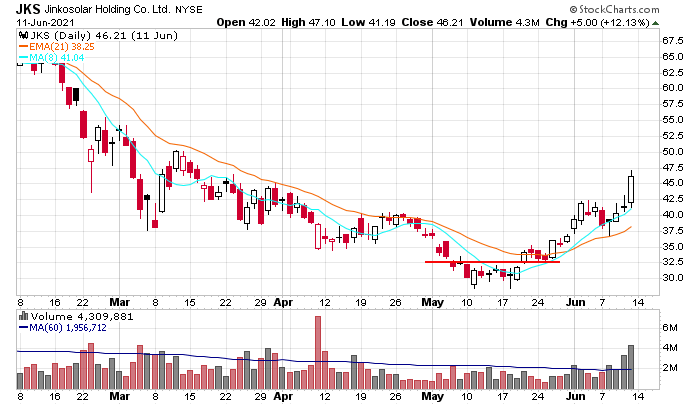 RIDE was a favorite of ours. The stock gapped down after earnings and then doubled before suddenly falling hard. Great trade – just gotta use a stop just in case the unexpected happens.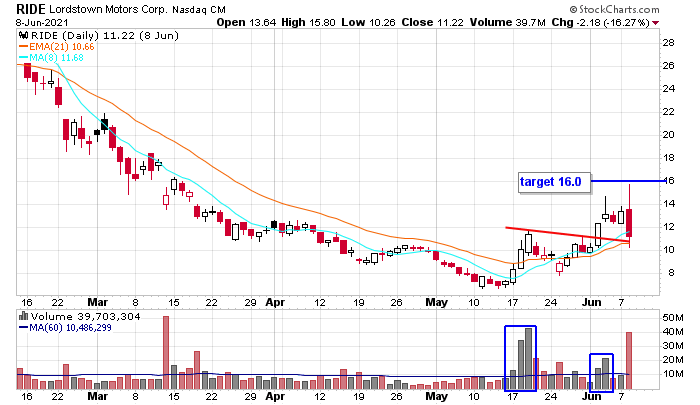 We don't trade biotechs often, but SAVA was too good to pass up.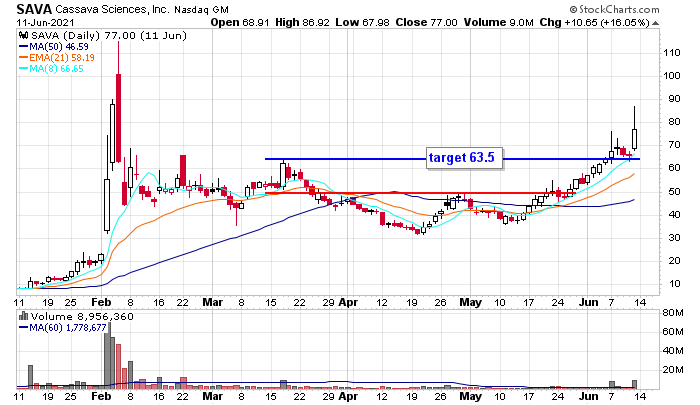 SKLZ moved out of steady down-trending channel and then quickly ran 50% after resting for two weeks.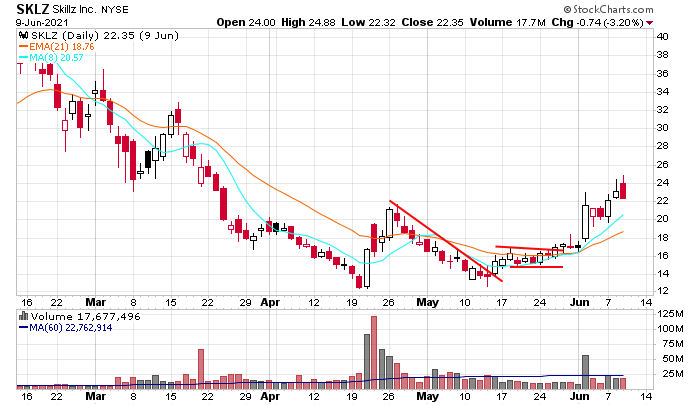 SPCE was hard to play because of the gap up but provided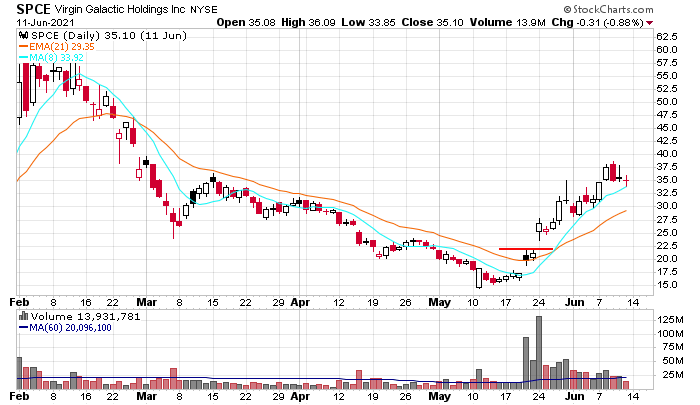 Electric vehicle stocks have been great performers. XPEV V-bottomed and steadily moved up.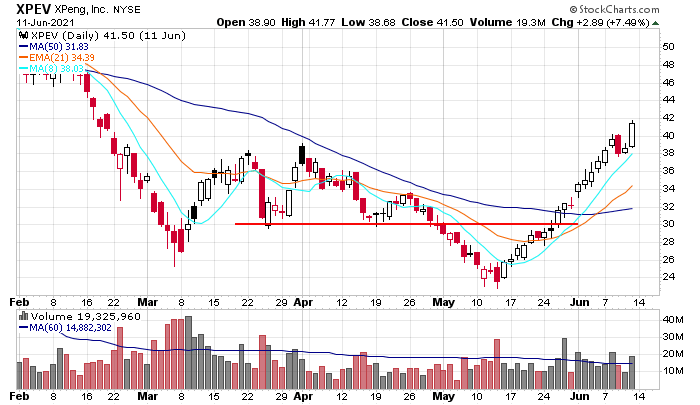 Jason Leavitt