Last week a great entry with SOXL was offered. Let me step you through it.
There's a sequence on consecutive time frames I watch for with the Stochastic. I talk about it in my
masterclass
.
On the hourly chart, the Stochastic broke out – yes, trendline breaks are meaningful. This took place while SOXL was trading in a base.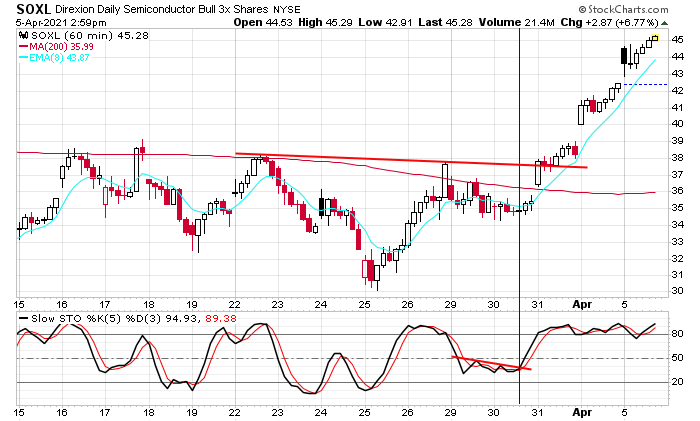 While the hourly buy signal was "on" we can zoom in with a shorter time frame to time an entry. The Stochastic on the 15-min chart, which had already bottomed, briefly dipped and then reversed back up. That was an entry. The stock gapped up the next day and is still going strong.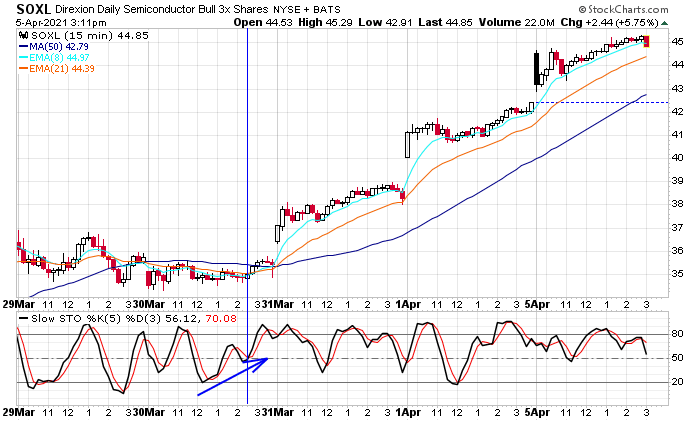 The sequence of getting a bias from a longer time frame chart and then zooming in and timing an entry with a shorter time frame chart is something I talk about a lot in my
masterclass
.
Good luck. Join our
email list
and get write-ups like this sent directly to you.
Jason Leavitt